Fun At Horse Camp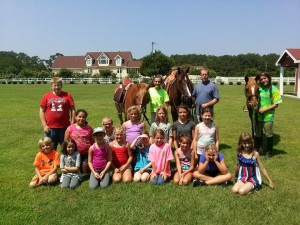 Currituck County Rural Center hosted a 4-H camp for non horse owners on June 17-19, 2014. This camp was for youth ages 8-12 years old. During this three day camp youth learned the horse body parts, colors and markings of horses, nutrition facts, safety techniques, and they got to meet a large animal vet and watch him float teeth on two of the horses that were at camp. Campers also got a chance to do a little riding each day.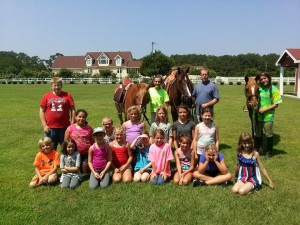 Pictured: (back row left to right) Dalton Hauser, Tom Harrell (Rural Center Director), Kayla Chamorro, (middle row left to right) Connor Young, Maya Reid, Haley Dozier, Abbigail Owens, Ashton Lowe, Chloe Kipp, Nayla Neely, (front row left to right) Evan Young, Bethanney Brewster, Anneliese Heyder, Kinley Davis, Cayden Lowe, Viviana Molina, Lana Jenkins-Black, Aniya Marshall, Jasmine Barbour-Bassett.
Was the information on this page helpful?
Care to tell us why? Send Explanation
This page can also be accessed from:
go.ncsu.edu/readext?305702