Hog Callin' Contest at the Currituck Heritage Festival
Currituck Cooperative Extension will host the 2nd County Hog Callin' Contest on September 20, 2014 at the Currituck Heritage Festival. The event will be held at the Currituck Rural Center located on Spot Road in Powells Point.
Hog calling, or pig calling is the art of making a call to encourage pigs to approach the callee. The art of hog callin' has been going on for centuries. The skill is mainly used by pig farmers, and to a lesser extent by hunters. In fact, the most recent Currituck contest as many may remember was held in the mid to late 80's and Janet Sawyer of Barco was named Hog Callin' Champ.
This year's contest will be split into three age groups, Junior (9-12), Teen (13-19) and Adult (20 & up). At 4:00pm youth and adults are invited to show off their best hog calls, ranging from "Here piggy, piggy," to full-on snorts and squeals. Contestants are invited to hit the stage dressed in your best hog callin' attire and demonstrate your skill in getting a pig to respond to your call. Prizes will be given to the top caller in each age category. Come out and enjoy the fun at the Currituck Heritage Festival! For registration information and contest rules, please visit: go.ncsu.edu/currituckheritage or call 232-2262.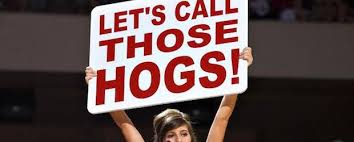 Was the information on this page helpful?
This page can also be accessed from:
go.ncsu.edu/readext?313208