Currituck Community Garden
For some families, access to fresh and local produce is vital but not always feasible. The Currituck Extension Agriculture Technician along with Extension Master Gardener Volunteers initiated the Currituck Community Garden project to help address this need. The garden was initially established by a grant funded by Blue Cross and Blue Shield Nourishing North Carolina Project in 2013 to provide opportunities for families to improve the nutritional needs of their families by teaching them lifelong gardening skills and providing them with opportunities to grow and harvest fresh produce. The current community garden consists of eight, 4'x16', raised garden beds located within the Currituck County Rural Center off N. Spot Road in Powells Point. Last year many of the beds were used by Master Gardeners to raise produce for the Lower Currituck Food Pantry. Spring is just around the corner and it will soon be time to plant a summer vegetable garden. If you know of a family who would like to use a bed in the community garden, contact Deborah Foster 252-232-2262 or Deborah_foster@ncsu.edu  Using the garden is free and some supplies are provided.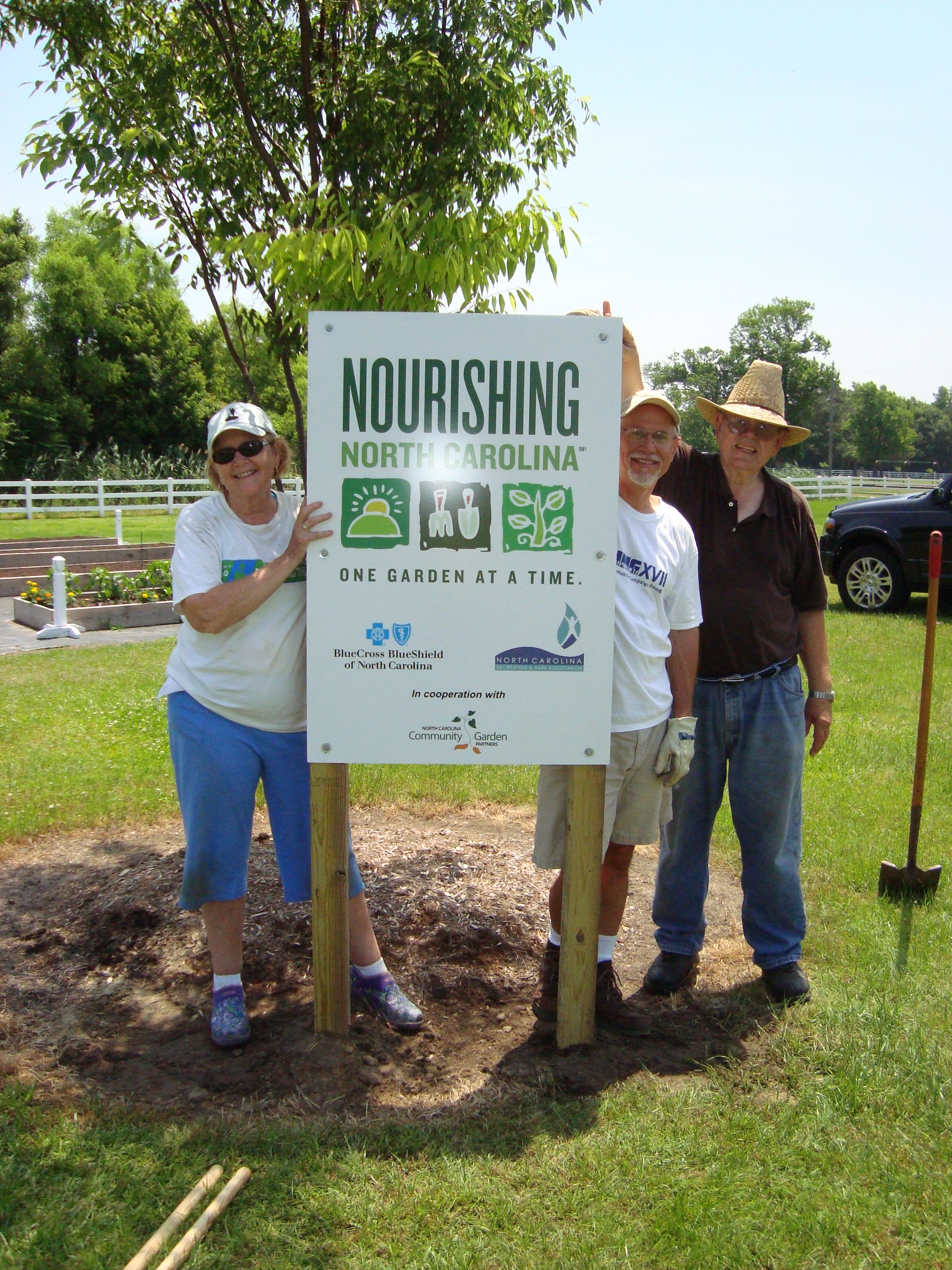 Currituck Master Gardener Volunteers Kerie O'Toole, Clay Small and Clay Higgins at the Currituck Community Garden.