Currituck Heritage Festival, Surf and Turf Edition
It is almost time for the annual Currituck Heritage Festival!  This year's event will take place on September 19 from 11-5 at the Currituck County Rural Center (CCRC) in Powells Point, NC.  In keeping with this year's theme, "Currituck Heritage, Surf & Turf Edition," there will be multiple food vendors serving local favorites from the land and sea.  The first 1000 visitors to the event will receive food vouchers that can be used with selected vendors.  
New this year will be a local beer and wine garden, where individuals of age can purchase and enjoy locally crafted beer and wine selections.  Visitors will enjoy the entertainment of local music act, Slow Livin' throughout the day.  Also new this year will be a climbing wall and a trick horseback riding exhibition.  This exciting show will feature experienced horseback riders demonstrating stunts while riding and is sure to be a crowd pleaser.  Currituck FFA will be facilitating archery.  Currituck County 4-H will be offering pony rides and a cake walk. There will be fishing, bounce house, educational displays and vendors with all kinds of goods for sale.  You also won't want to miss the gentled Spanish Mustang on display from the Corolla Wild Horse Fund.  A pirate storyteller, corn shucking contests and more will round out this exciting event.
Best of all, admission is free and open to the public.  Come on out and celebrate our Currituck Heritage and have some fun!  For more information about the event watch the website at go.ncsu.edu/currituckheritage or call the Currituck Extension Office at 252-232-2261.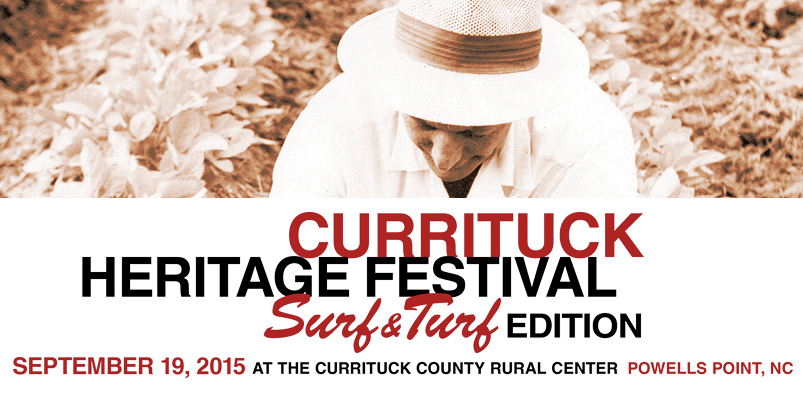 Was the information on this page helpful?
Care to tell us why? Send Explanation