Currituck County Youth Strut Their Stuff in the 2017 4-H Poultry Program
Find this article at:
go.ncsu.edu/readext?493179
Currituck County 4-H Poultry Projects have come to an end, and the finish was outstanding! This past May, twenty-one 4-H members began raising chicks for the local county youth chicken show. The county show was held on September 16th at the 2017 Currituck Heritage Festival in Powells Point, NC. Eleven youth, ages five to eighteen, participated in the show by presenting their hand-raised chickens to the judges. The five youth in the Cloverbud Division (Ages 5-8) were Avrie Cahoon, Emma Gordon, Caleb Minton, Bella Vaughan, and Hunter Zoeller, and the six youth in the competitive 9-18 year old category were Elijah Campbell, Gabriel Campbell, Brooke DeCant, Madisyn DeCant, Shyanne Mcleod and Morgan Owens. Exhibitors were judged on showmanship skills and on the knowledge gained while spending time with their fowl. The 2017 Grand Champion of the Currituck County Chicken Show was Miss Madisyn DeCant with her chicken. Way to go!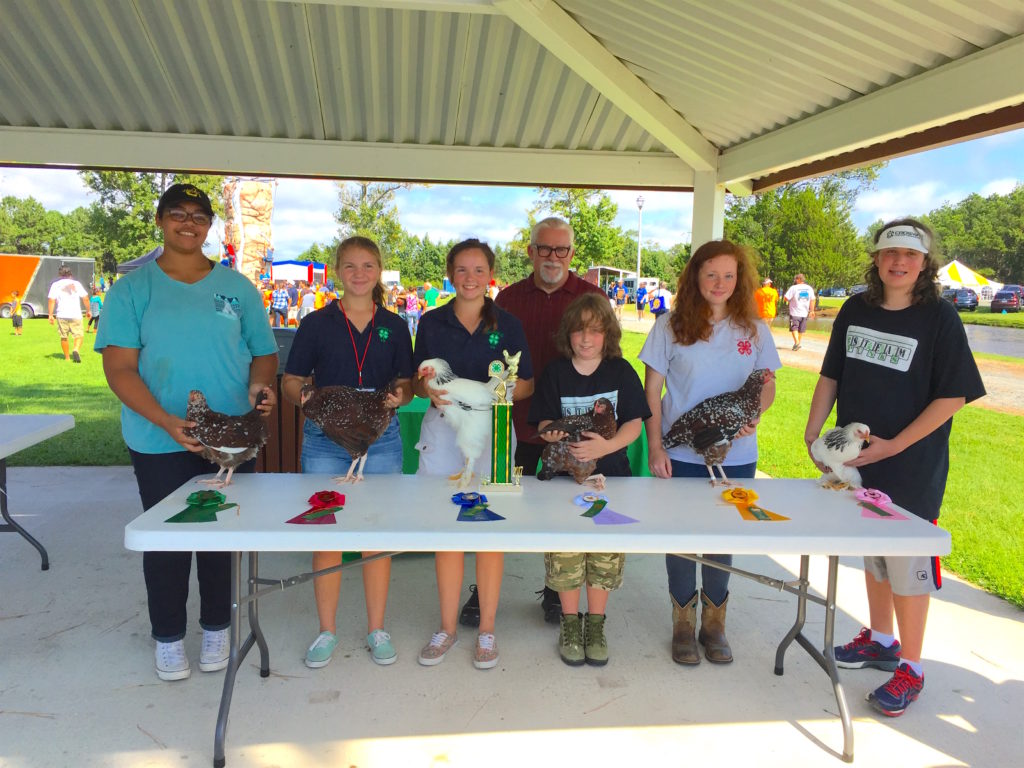 Four Currituck County 4-H members also recently participated in the 2017 NC State Fair Youth Market Turkey Show and the Youth Poultry Poster Contest held on October 13th, 2017 in Raleigh, NC. This show is sponsored each year by the Prestage Department of Poultry Science at NC State University. Exhibitors began raising their poults in June and were evaluated on the overall weight of their turkeys, the muscle development of the breasts and legs, and how well each Exhibitor cared for their bird. The Exhibitors from Currituck 4-H were Madisyn DeCant placing 12th in her market class and receiving a 2nd place ribbon in the senior division with her poster on Eggs; Brooke DeCant placing 11th in her class; Leighanna Lane placing 2nd in her class; and Caleb Minton who placed 1st in his class and was also awarded the Reserve Champion in the Little Gobbler Division with his turkey weighing in at 30 pounds. Congratulations to all our winners both local and state!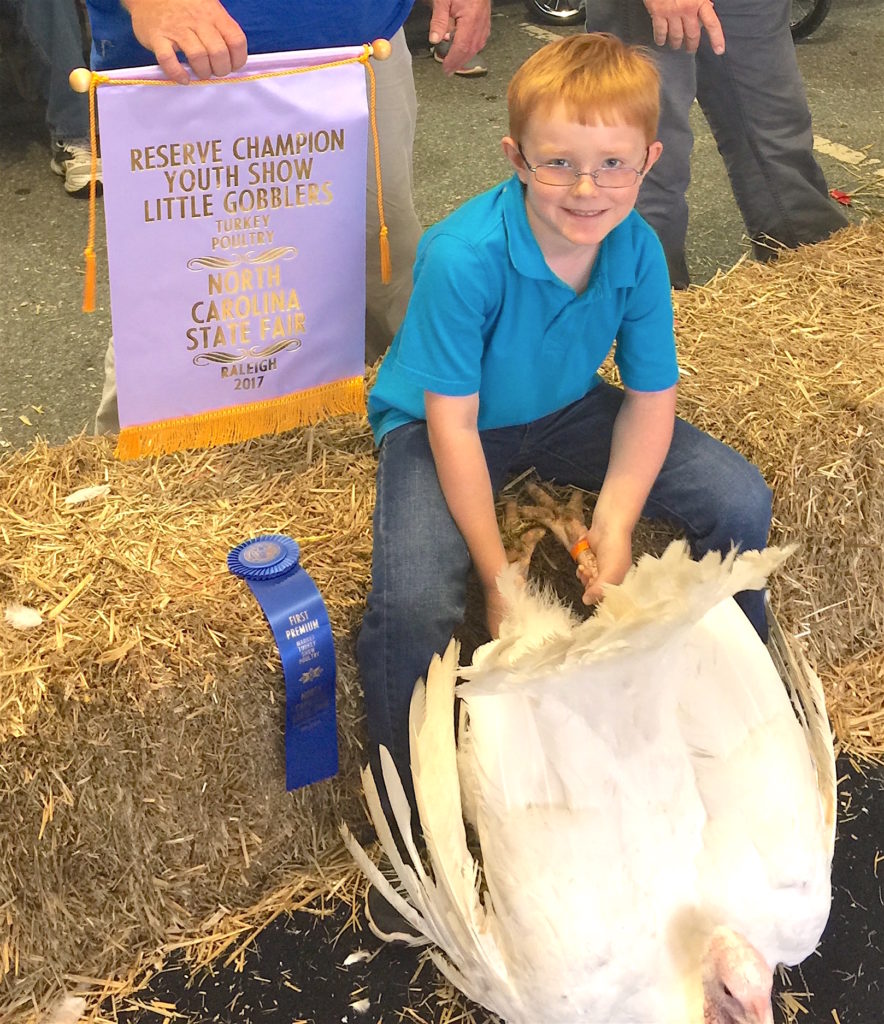 The 4-H Poultry program is just one of many 4-H animal science projects in which youth can participate. If you would like to learn more about the 2018 Poultry Projects or any other 4-H opportunities please contact Stephanie Minton, 4-H Program Assistant, at 252-232-2262.
NC State University and N.C. A&T State University commit themselves to positive action to secure equal opportunity regardless of race, color, national origin, religion, political beliefs, family and marital status, sex, age, veteran status, sexual identity, genetic information or disability. NC State, N.C. A&T, U.S. Department of Agriculture, and local governments cooperating.