Currituck County Pesticide Training
NC Cooperative Extension provides educational programs for people that need continuing education credits in pesticide education so that they are trained in the proper use of pesticides as well as other techniques/tools for managing pests and maintain their licensure to apply these chemicals. N.C. Cooperative Extension, Camden and Currituck County Centers will be offering a pesticide education class on Thursday, August 16 from 8:30-10:30 a.m. This class will be held at the N.C. Cooperative Extension, Currituck County Center at 120 Community Way in Barco. The class is approved for 2 "v" credits. To register please complete the online form or call 252-232-2261.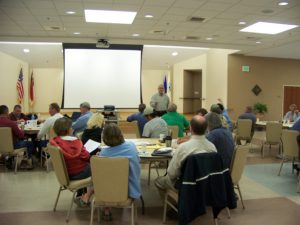 For more information or for accommodations for persons with disabilities please contact Cameron Lowe at 252-232-2262 or email cameron_lowe@ncsu.edu no later than five business days before the event.