Decisions…Decisions
Find this article at:
go.ncsu.edu/readext?721421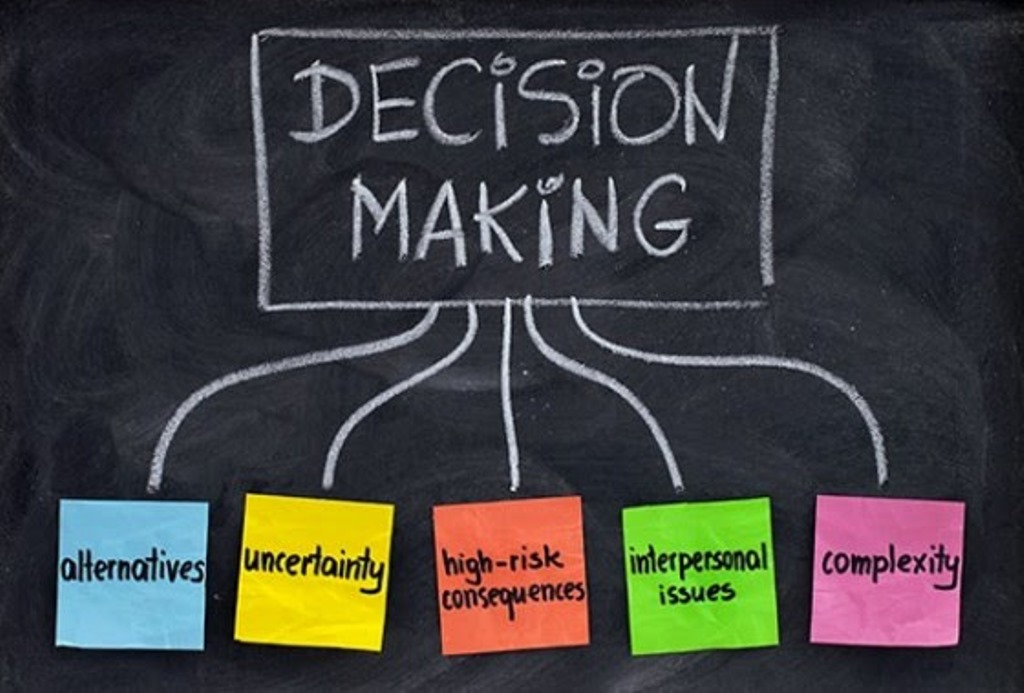 When I was in college, my roommate was from Venezuela and he used to play a song in Spanish all the time that drove me crazy. It was called Decisiones Cada Dia and it means "Decisions Every Day". The average person makes about five decisions every minute. Many of those are made quickly and do not require a lot of thought – which hand to use to open the door, what to say when someone enters the room, etc.
Other decisions are more important, and can have a lasting impact on your life. Your decisions can take you places – places you want to go, and perhaps places where you should not go. 
One way to help make sure that you make good decisions is to have good solid goals in place in your life. Then, you can make sure that your choices take you closer to your goal rather than farther away. These goals have to do with education, career planning, relationships,  and making plans for your life after graduation from high school, college, or graduate school.
For example, if one of your goals is to finish high school, then the following scenario is helpful from the ARISE Life Skills Curriculum. 
Decisions I have made which have brought me closer to reaching my goal are:
Going to school every day.

Completing my classwork.

Turning in my homework.
Decisions I have made which have pushed me farther away from my goal are:
Not paying attention in class.

Getting suspended for fighting at school.

Not studying for my tests.
Having a goal can make a lot of your decisions very easy and clear, just as the example shows. While many day-to-day choices do not really have an impact on you – like which type of bread to use for your sandwich – others certainly do. A decision to drop out of school or commit a crime can have a lasting effect in a negative way. While deciding on which college to attend, who to marry, or what type of work to do could have a big impact in a positive, or not so positive way.
Remember that all choices have consequences and that you alone are responsible for making them. So, today I challenge you to be aware that decisions are a part of life, they have consequences, and you are responsible for the decisions you make. Set good attainable goals and your decisions are likely to be good ones that will help you along the way. 
Here are some helpful links:
Helping Teens Make Responsible Choices
Be sure to check out online learning opportunities offered by N.C. Cooperative Extension in Currituck County by visiting our website. 
For more information or questions regarding any Currituck County 4-H activities please contact Billy Caudle at (252) 232-2262 or by email at billy_caudle@ncsu.edu.