Local Foods Newsletter Produce Contact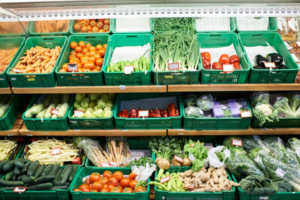 Starting in April, the N.C. Cooperative Extension, Currituck Center will be publishing a monthly electronic newsletter to promote local food producers. This newsletter will contain information on the county's pick-your-own, direct sale, roadside market, vineyard and brewery, and seafood market operations. For each operation, the name, location, operation hours, and local foods sold will be advertised. An interactive map will be included that is linked with Google maps. This map will allow consumers and other users to click on their desired local foods operation and be given directions to the business. Additional material in the newsletter will consist of local foods in season for the month, a recipe for one or more of those foods, and a few facts about those foods.
There are multiple ways to have your business included in this new local foods newsletter. The easiest way is by entering your information on our Google Form. This form can also be mailed directly to you or your business by contacting the office and providing your mailing address. You can also stop by our office at 120 Community Way in Barco and fill out the form in person.
To have your business included in the inaugural local foods newsletter published this April, please complete a form no later than March 29th. For any questions or assistance please call or email Adam Formella at 252-232-2262 or Adam_Formella@ncsu.edu