What Is Your Horse Eating?
Find this article at:
go.ncsu.edu/readext?720778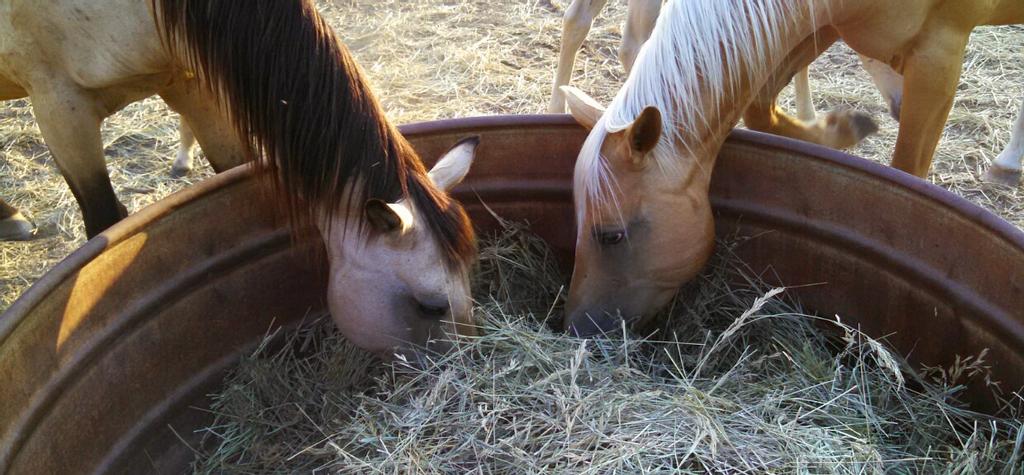 It never fails that everywhere I take my horse people always ask me what feeds do I use. What works for one horse may not work for another. You have to read labels and do your homework to see what will work for your horse. I stick with feeds that are a fixed formula, which means that the ingredients never change on the analysis tag.
Horse owners should learn how to read the analysis tag on a bag of feed and interpret it. The three main things to look for in feed is fat, fiber, and protein percentages. Then, start breaking down the other nutrients. By doing your homework and learning the nutritional facts about feed you may end up spending more initially but costing less in the end.
Good quality hay is a major component in your feeding program, as well as a good quality grain. Horses are considered grazers, which means their digestive tract is constantly expecting something to be coming through. 
That is why good quality hay comes into play, especially for stalled show horses. Check the analysis on the hay you are feeding. Most feed stores can provide this if you ask. These days there are plenty of different feeds and hays available to keep your equine companion happy. Take the time and do the research to find the best fit for your horse.
The following links provided by North Carolina State University have some helpful information on equine nutrition. 
Nnutrient Requirements for Horses
For more information on this and other 4-H and Equine Husbandry topics contact Tom Harrell at 252-232-2262 or email tpharrel@ncsu.edu.